Main content starts here, tab to start navigating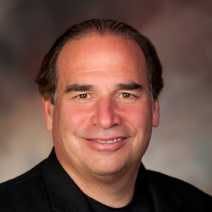 Brad Honigfeld
Founder, Chairman and Co- Chief Executive Officer
Brad Honigfeld is the founder, chairman and co-chief executive officer of a group of affiliated companies referred to as The Briad Group®. Briad is a multi-unit, multi-state, owner, developer and operator of fast-food restaurants, limited-service hotels, rooftop bars and lounges, and a lifestyle shopping center. Brad as visionary, entrepreneur and leader of the Briad owned companies has successfully guided the company from its humble beginnings to its current success and profitability. His management abilities, innate entrepreneurial skills and financial, marketing and business acumen, have allowed Briad to grow from one ice cream restaurant into a division of over 109 Wendy's restaurants, a shopping center and 11 hotels together employing more than 4,500 people with gross sales in excess of $300 million.
Brad built his business from Roy Rogers to Wendy's having owned and sold numerous TGI Friday's and operated numerous Zinburger Wine and Burger Bars. While building his restaurant business, Brad also focused on building a hotel business. He and his team located, negotiated, developed, constructed, opened, operated, managed and financed twenty-six (26) limited-service Marriott and Hilton brand hotels representing over 2,658 hotel rooms with a value in excess of $375 million in three separate transactions over the years. Brad sold the initial 24 hotels and since developed opened and is now operating 11 limited-service Marriott and Hilton hotels, with an additional with 3 new hotels opening in the second quarter of 2021 and 1 new hotel opening in the fourth quarter of 2021 and 20 locations under contract or review. Brad ventured into yet another area with development of the Promenade Shops at Clifton, a 130,000 square foot lifestyle center anchored by a Stew Leonard's Wine Shop, LA Fitness, Joe's Crab Shack, PNC Bank, and Tommy's Tavern + Tap.
Brad has utilized his keen insight, negotiating skills, persistence and vision to develop strategic alliances with financial institutions, contractors, vendors, franchisors, marketers and other developers. These alliances have helped Briad maximize its profit, reduce expenses and increase net worth. In the coming years, Brad will continue to lead Briad toward new growth opportunities, expansion into new markets and increased profitability.
Brad is an active and respected member of the franchise community serving on a myriad of committees and sitting on numerous industry panels and is often asked for his advice and counsel. Briad has been recognized with honors over the years for its quality, growth, and attention to detail, commitment to excellence in service, and outstanding operations. TGI Friday's named Briad as the "Outstanding Developer" of the year in 1995, and for years 1996, 1997, 1998, 2006, 2007, 2008 and in 2009, TGI Friday's awarded Briad the "Franchise Developer of the Year". Briad's hotels frequently rank in the top 10 of their brands in customer service. Briad received an "Outstanding Achievement Award" in 2003 from Homewood Suites/Hilton, was awarded the Top New Hotel Performance 2007 for the Bethlehem Homewood Suites, the Diamond Award Winning Hotel for Central Islip Residence, and the Hilton Award of Excellence 2019 for Southington Homewood Suites. The Briad Group has been consistently ranked among top owners and developers: 2010 Hotel Business Top Owners and Developers #83; 2011 Multi-Unit Franchisee-99 Largest Multi-Unit Franchisees Mega Stars #60; Restaurant Finance Monitor 2011 and 2012- Ranked 9 out of 200. Most recently, Wendy's® recognized The Briad Group® with the Legacy Award - Employer of the Year for Briad's extensive programs to benefit employees.