Main content starts here, tab to start navigating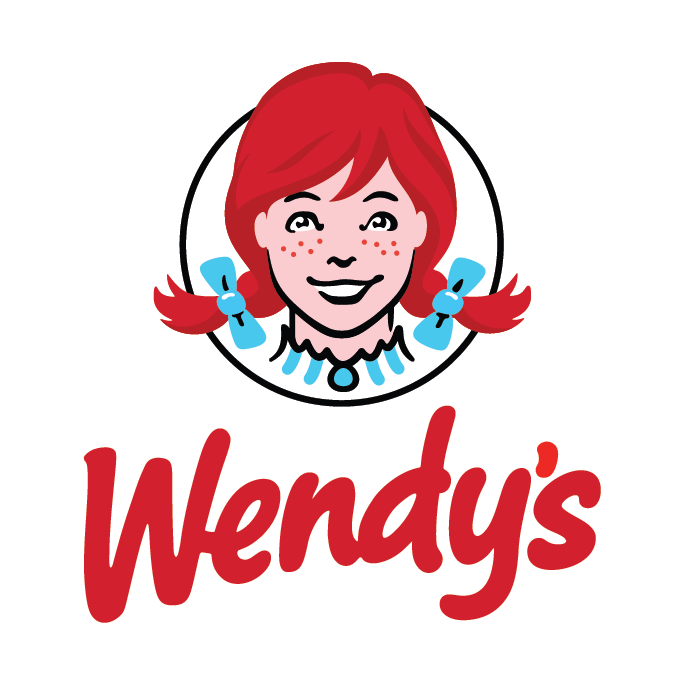 Wendy's® was founded in 1969 by Dave Thomas in Columbus, Ohio. Dave built his business on the premise, "Quality is our Recipe®," which remains the guidepost of the Wendy's system. Wendy's is best known for its made-to-order square hamburgers, using fresh, never frozen beef, freshly-prepared salads and other signature items like chili, baked potatoes and the Frosty® dessert. Briad currently operates 108 Wendy's restaurants throughout New Jersey, Pennsylvania and New York City. Our vision at Wendy's is to become the world's most thriving and beloved restaurant brand.
Briad's Wendy's division is full of passionate, hard-working team members and management. All of Briad's Wendy's® are equipped with state-of-the-art technology to better serve customers, and Briad is actively committed to staff development and employee growth.
Briad Wenco, L.L.C. is a franchisee of The Wendy's Company, and assumes all liability for the content represented within this website. All representations made within the website are solely those of Briad Restaurant Group, LLC and are not to be, under any circumstances, construed as endorsed by, or representations of, The Wendy's Company. (www.wendys.com)
The Wendy's name and design, and Old Fashioned Hamburgers are registered trademarks of Oldemark LLC and are licensed to The Wendy's Company.
Achievements
The Wendy Award
– 2005 -
This Wendy Award is presented to the franchise and company operator who have achieved outstanding operations, who are dedicated to the use of Wendy's operational systems and have shown a commitment to reinvestment that results in high sales and customer count growth. The company list also includes Golden Eagle Award winners.
The Jim Near Legacy Award
– 2013 -
The Jim Near Legacy Award is presented to the Franchise head of restaurant operations or people management person who is focused on attracting and maintaining the best people, has excellent training and strong individual development that results in high sales and customer count growth.
Diamond Award Marketer of the Year U.S.
– Lou Meyer – 2015 -
Diamond Award Cause Marketing
– NY DMA – 2017 -
The Diamond Award is presented to those that excel and lead local marketing efforts and programs which complement the national calendar and support causes to significantly increase local brand perception, and drive sales.
Diamond Award U.S. Marketing Program
– Philadelphia DMA 76ers Frosty Freeze-Out - 2018 -
Marketing Campaign of the Year
– Briad - 2018 -
Community Involvement
Wendy's Founder, Dave Thomas had a core value called "Give Something Back" so The Briad Group (TBG) challenges each of their restaurants to always be on-the-lookout for ways to give back in their communities. How, exactly, they accomplish this in each community looks a little different… in many communities TBG is proud to sponsor recreational sports teams. In others, TBG provides meals for school/PTA meetings, while others are out on the fields providing refreshments for charity 5K runs. Others support cancer walks and some have had calendars full of proceeds nights where 15% of our sales support a local school or charity. Many restaurants do a mix of these plus much, much more! In 2019, TBG gave back almost 100 thousand dollars from proceeds nights to local community schools and charities. The Briad Group has their very own sampling truck, that drives many miles across the 3 states they operate in to make every event they can to provide free Wendy's refreshments whether it be ice cold lemonade, their signature Frosty-ccino's or even salads and cookies. Each October, Briad team members from all over the state meet to join the Pennsauken, NJ Susan G. Komen Breast Cancer Walk for a Cure. To date they have raised over 30 thousand dollars to contribute to finding a cure for Breast Cancer!
Briad also proudly supports The Dave Thomas Foundation for Adoption, which is a nonprofit charity that is focused exclusively on foster care adoption. Right now, over 120,000 children are waiting to be adopted from foster care in the United States and the Wendy's Division of Briad is passionate about going the extra mile in every initiative to raise money for this great charity. Their teams are among the top-selling teams in Halloween Books and Frosty Key Tags and they also have donation canisters available at every location. In one year, TBG is able to contribute over 500 thousand dollars to adoption efforts thanks to the commitment of their teams!
Additionally, every Fall, The Briad Group is proud to support the Dave Thomas Foundation for Adoption through their annual Charity Golf Outing and in-restaurant campaigns. Initiated in 1999, and organized by the Human Resources Department, the entire Briad team works its network to gather teams, donations and prizes for the annual event. The annual Golf Tournament allows TBG the opportunity to show they care and create lifelong positive relationships with their associates, vendors, business partners and community.
Briad has also led the way in Holiday cheer for children in foster care. Many years ago, TBG began partnering with local foster care agencies to receive lists of children in foster care for the holiday and what they were wishing for that year in terms of gifts. Each location is assigned a wish list and the members from that team donate money and help to shop for gifts to make that child smile. TBG has led the way and now other Wendy's franchisees in the area join them every year so that more and more children are surprised with gifts!
Recently, the COVID pandemic has been another opportunity that their teams have taken, to get out into the community and provide support! Briad restaurant teams all over the tri-state area have prepared group-size meals and delivered them hot and fresh to hospitals, testing sites, police precincts, EMS buildings and fire departments to make sure all frontline workers and first-responders are well-fed and feeling valued by their local Wendy's team.