Main content starts here, tab to start navigating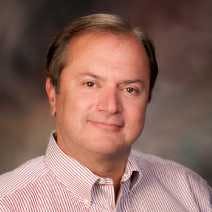 Rick Barbrick
President, Chief Operating Officer and Co-Chief Executive Officer
Rick Barbrick has a long and distinguished career in the hospitality industry. He brings with him a wealth of restaurant knowledge and a successful track record. Most recently, Rick served as President & CEO for Avado Brands, an operator of 117 full-service restaurants, including the full-service Mexican chain Don Pablo's and the brewpub Hops.
Prior to his position at Avado, Rick was President and COO for Bertucci's Corporation, vice president of operations for Chilis and On the Border, and director of operations for numerous other dining concepts.
A message from the president:
"At Briad, we will operate nationally recognized restaurant and hotel brands that deliver an outstanding guest experience with positive, energetic teammates providing unmatched hospitality in a sparkling clean environment."